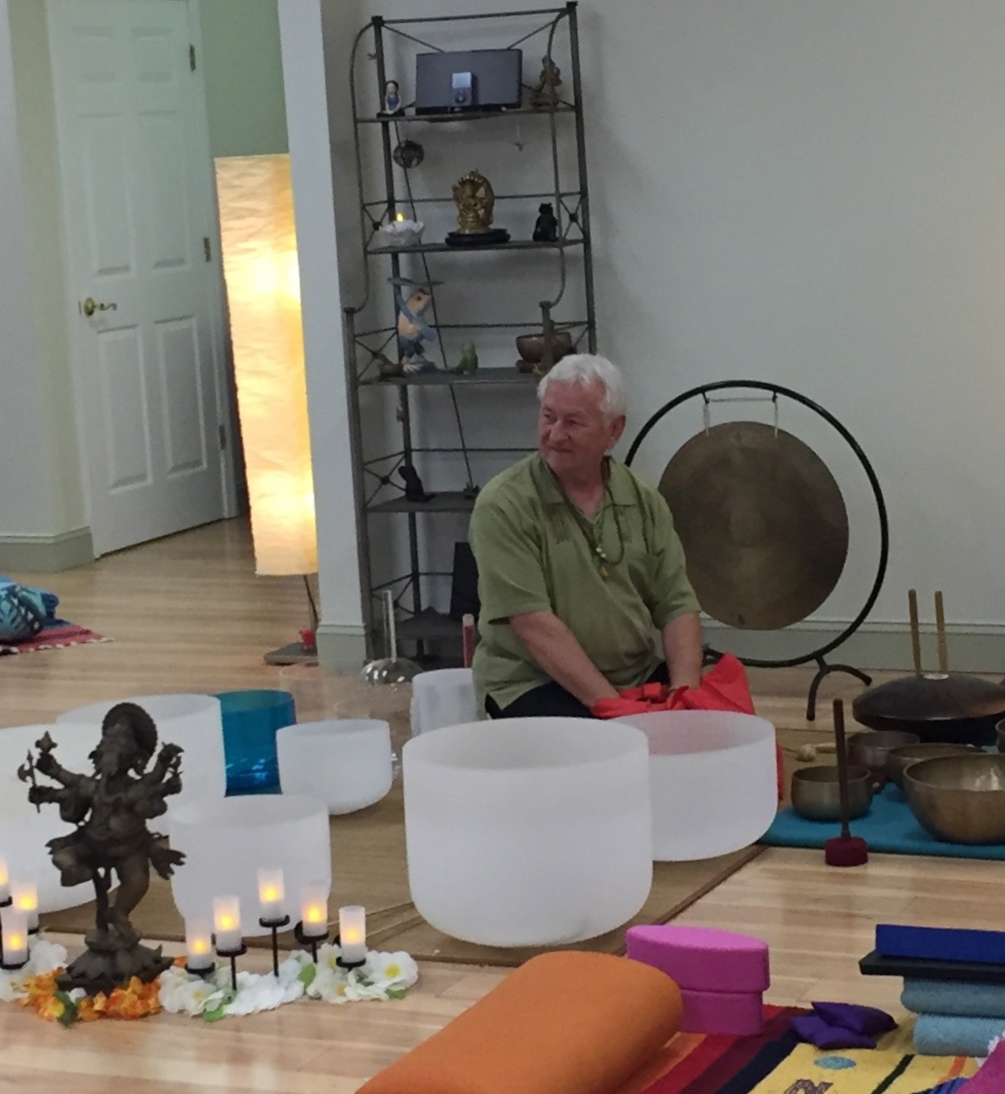 Restorative Yoga & Sound Healing
November 11,2017
1:00pm – 3:30pm
$40.00
Nancy MacDonald, E-RYT500, certified restorative yoga teacher & Robert Austin,  Sound Healer, are combining these gifts to open the doors to your personal healing.  Nancy will guide you into supported restorative postures as Robert plays Crystal bowls, Tibetan bowls and other instruments.  Feel the healing vibrations of sound that are not only soothing to your ears, but soothing to your soul.  Receive, restore, explore your healing. Tibetan bowls will be played on the body in a few of the restorative postures.
Sign Up Today!
Restorative Yoga involves systematically relaxing the body, breath and mind as you enter a deep relaxed state. The sounds that surround you can help find a deep inner peace and clam. It can refresh the physical, emotional and mental bodies. This meditative practice is suitable for all levels of practitioners . No experience necessary!
Sign up is quick and easy! I'm looking forward to seeing you for this popular, no-stress event.