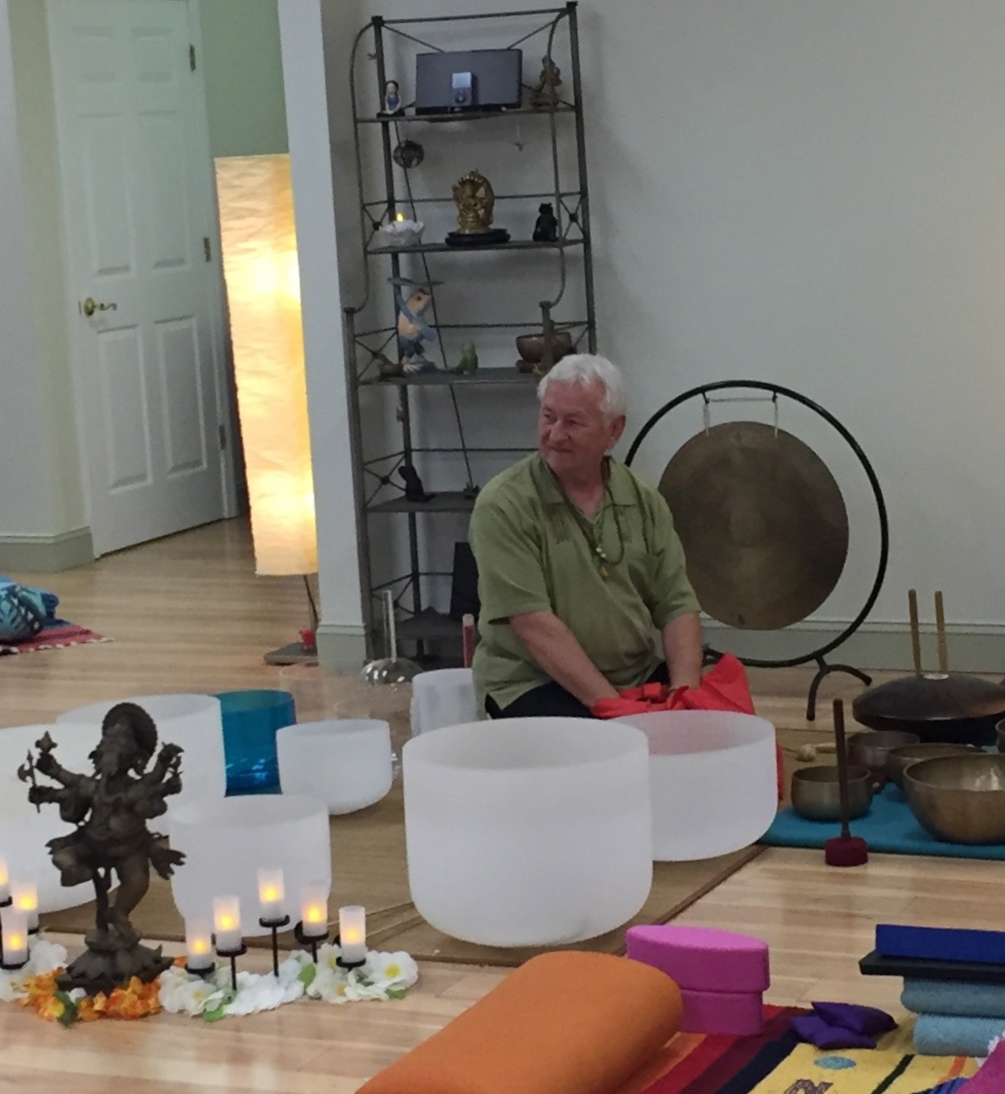 Robert Austin, Learn to play crystal & Tibetan bowls.
April 7th, 2017
1:30pm – 3:30pm
$25.00
Robert Austin offers this amazing opportunity to learn how to play healing bowls.  He will also have bowls that can be purchased so you can take your healing with you.

Robert Austin has been offering Healing Sound Journeys and individual sessions for over 10 years. His willingness to share his knowledge of the bowls healing powers is a gift to yourself and your loved ones.  He will help you find your spirit tone bowl that speaks to your vibration or a bowl that can be used for yoga classes or add to your personal sound healing toolbox.
The pure tones of crystal bowls carry through physical objects quite well. Due to the crystalline nature of the human body and it's ability to resonate with specific frequencies, we can benefit greatly by these pure tones.
One reason the pure tones vibrate our body is that it has a natural affinity to quartz. The human body is composed of many crystalline substances, the bones, blood and DNA are crystalline in structure as well as the liquid crystal-colloidal structure of the brain. Even on a molecular level, our cells contain silica, which balances our electromagnetic energies, and this is the same substance found in quartz crystal.
This practice is suitable for all levels of practitioners . No experience necessary!